Hiking In Norway In March: A Frosty Adventure Awaits
Hiking In Norway In March: A Frosty Adventure Awaits
meta description: Explore the breathtaking landscapes of Norway as we guide you through the exhilarating experience of hiking in Norway in March. Uncover the beauty of winter hiking and discover the essentials for a memorable journey.
In the heart of March, as winter slowly relinquishes its icy grip on Norway, a magical opportunity emerges for avid hikers and nature enthusiasts. Hiking in Norway in March offers a unique adventure, where the pristine snow-covered landscapes and crisp mountain air create an enchanting setting. In this article, we embark on a journey to discover the wonders and challenges of hiking in Norway during this mesmerizing season.
Embracing the Norwegian Winter Wonderland
The Beauty of March Hiking
March in Norway is a bridge between winter and spring. The country's landscapes are painted in varying shades of white, offering a surreal and serene ambiance. The trails are less crowded than in the peak summer months, providing a sense of isolation and tranquility that's perfect for those seeking solitude amidst nature.
Choosing the Right Destination
Norway boasts a plethora of hiking destinations, each with its own unique charm. Consider exploring the following regions for your March hiking adventure:
Lofoten Islands
The Lofoten Islands are a dramatic archipelago known for their towering peaks, pristine beaches, and charming fishing villages. In March, you can experience the islands' stunning beauty without the summer crowds.
Tromsø
For a chance to witness the mesmerizing Northern Lights while hiking, head to Tromsø. March offers a good balance of daylight and darkness, making it an ideal time for Aurora hunting.
Jotunheimen National Park
If you're drawn to snow-capped mountains and frozen lakes, Jotunheimen National Park is a prime choice. Be prepared for challenging but rewarding hikes in this alpine wonderland.
Essential Tips for March Hiking
Dressing for the Occasion
When hiking in Norway in March, the right clothing can make all the difference. Layering is key, as the weather can vary throughout the day. Here are essential clothing items:
Thermal Layers
Start with a thermal base layer to keep your body warm and wick away moisture.
Insulating Layers
Add insulating layers like fleece or down jackets to trap heat.
Waterproof Outer Layer
A waterproof and windproof jacket and pants are crucial to staying dry in Norway's changeable weather.
Footwear Matters
Invest in insulated and waterproof hiking boots to keep your feet warm and dry. Thick woolen socks are also essential.
Navigation and Safety
Maps and GPS
Carry detailed maps and a GPS device. March hiking may involve navigating through snow, and having the right tools is vital.
Emergency Kit
Prepare a basic emergency kit with essentials like first-aid supplies, a headlamp, and extra food.
Shorter Days
In March, daylight hours are limited in Norway. Plan your hikes accordingly, starting early to make the most of the available light.
The Rewards of March Hiking
Stunning Winter Landscapes
The Norwegian winter scenery is a sight to behold. Snow-covered fjords, frozen waterfalls, and glistening forests create a mesmerizing backdrop for your hikes.
Wildlife Encounters
March is an excellent time for wildlife enthusiasts. Keep an eye out for reindeer, moose, and the elusive Arctic fox.
Unique Challenges
Hiking in Norway in March presents challenges like navigating through snow and managing colder temperatures. Overcoming these obstacles adds to the sense of accomplishment.
Conclusion
In conclusion, embarking on a hiking adventure in Norway in March is a truly magical experience. The blend of winter's beauty and the promise of spring creates a unique atmosphere that's perfect for exploration. However, it's essential to be well-prepared, dress appropriately, and choose your destinations wisely to make the most of this enchanting season. So, gear up, embrace the frosty wonderland, and let the landscapes of Norway captivate your soul.
summary: Hiking in Norway in March offers a one-of-a-kind experience amidst snowy landscapes and unique challenges. Discover the beauty and rewards of March hiking in Norway with essential tips for a memorable adventure.
FAQs
Is March a good time for hiking in Norway?

March is an excellent time for hiking in Norway if you enjoy snow-covered landscapes, fewer crowds, and the chance to witness the Northern Lights.




What clothing should I wear for March hiking in Norway?

Layering is crucial. Start with thermal layers, add insulating layers, and wear waterproof outer layers. Insulated and waterproof hiking boots are essential.




Are there shorter daylight hours in March for hiking in Norway?

Yes, March has limited daylight hours in Norway, so plan your hikes accordingly by starting early to maximize daylight.




Which regions in Norway are ideal for March hiking?

Consider exploring the Lofoten Islands for their dramatic scenery, Tromsø for Northern Lights viewing, and Jotunheimen National Park for challenging alpine hikes.




H2: What wildlife can I encounter while hiking in Norway in March?

In March, keep an eye out for reindeer, moose, and the elusive Arctic fox, which are often spotted in the Norwegian wilderness.




Are there any unique challenges to hiking in Norway in March?

Yes, hiking in Norway in March presents challenges like navigating through snow and managing colder temperatures. Overcoming these obstacles adds to the sense of accomplishment.
In 10 days you will be able to do four amazing hikes. Showing our love for travel mountains and much much more.
Hiking in Norway in march
Lofoten photo tours workshops and travel guides. Be daring and stand on Kjeragbolten hike. Read this hiking guide that has all the tips you'll ever need to conquer this famous hike in Norway.
Northern Norway is amongst the most comfortable and interesting places to see the northern lights and to experience the unbelievable colors move across the arctic sky. Before hiking Trolltunga in Norway read our detailed guide on what to expect from this grueling 22 km trek. I shared quite a few pictures on my IG.
Join us for trail adventures north of the arctic circle on this brand new trip in spectacular northern Norway in the summer of. Looking to check Trolltunga off your bucket list. Hiking Norway's far north.
Teen services coordinator part time averaging 15 hours per week Norway memorial library the public library for Norway Maine. More than 30 years of adventure travel experience the number one choice for adventure tours holidays the northern lights the midnight sun high mountains and fjords. The Norway memorial library is seeking.
Recently trey and I went on vacation to Norway. For hikers and outdoor enthusiasts this Norway itinerary is perfect.
Glacier Hikes Fjord Norway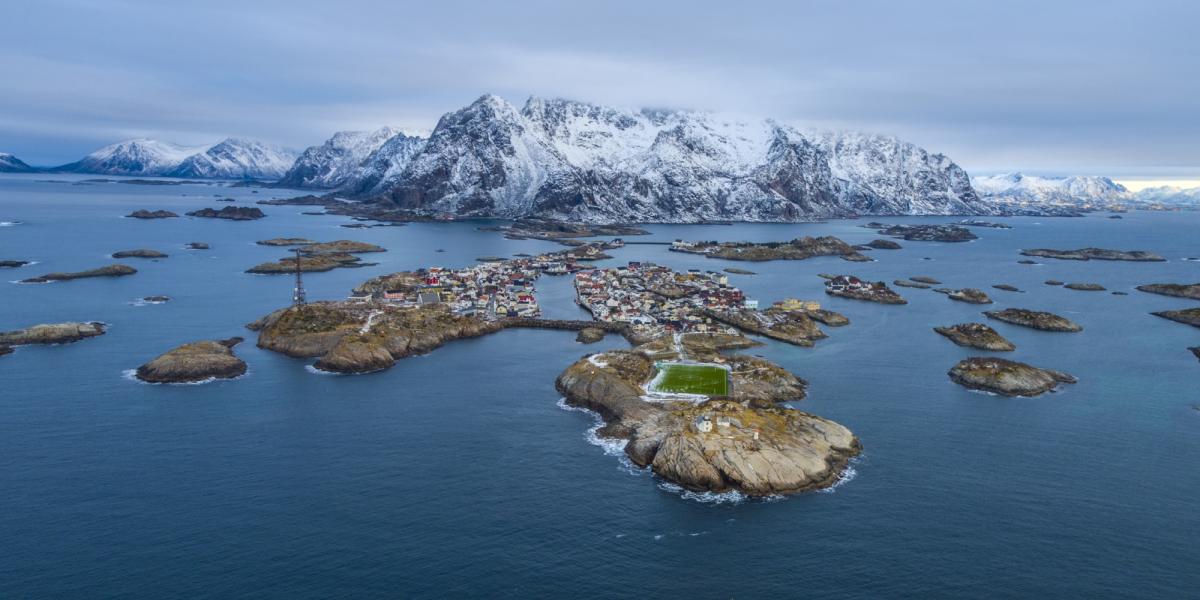 Winter In Norway Weather And Climate
Norway In March A Budget Break Migrating Miss
Lofoten Winter Hiking Guide 68 North
Preikestolen Winter Spring Hike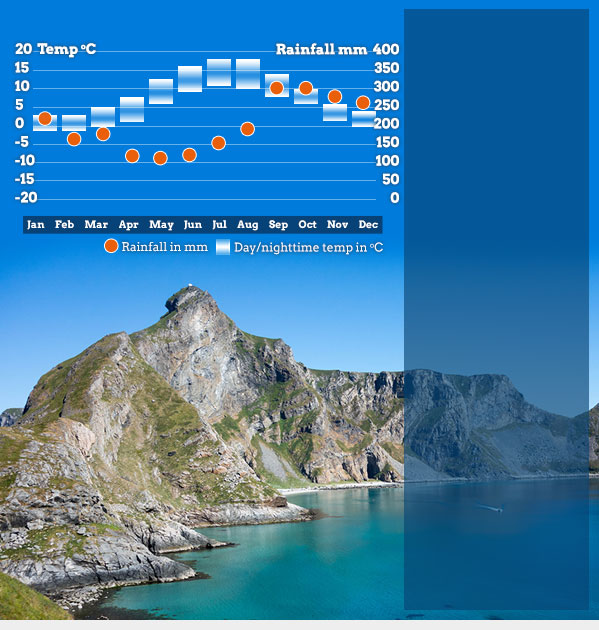 Best Time To Visit Norway, Norway Weather Helping Dreamers Do
Lofoten Winter Hiking Guide 68 North
9 Reasons To Visit Norway In The Winter Heart My Backpack
If you're someone who revels in the idea of winter wonderlands, Northern Lights, and cozy cabins, then visiting Norway in the winter might be your dream come true. In this article inspired by the travel blog "Heart My Backpack," we'll delve into nine compelling reasons why a winter trip to Norway should be on your bucket list.
1. Northern Lights Spectacle
The Aurora Borealis
One of the most enchanting winter experiences in Norway is witnessing the Northern Lights, also known as the Aurora Borealis. Norway's northern regions, such as Tromsø and the Lofoten Islands, offer prime viewing locations. Imagine dancing ribbons of green, pink, and violet lighting up the Arctic skies—an awe-inspiring sight.
2. Less Crowded Attractions
Avoiding the Tourist Rush
Visiting Norway in the winter means you'll encounter fewer tourists at popular attractions like the fjords and national parks. This translates to a more peaceful and intimate experience with the stunning landscapes.
3. Snow-Covered Landscapes
A Winter Wonderland
Norway's landscapes transform into a picturesque winter wonderland with snow-covered mountains, frozen lakes, and frosted forests. Whether you're an avid photographer or simply appreciate the beauty of nature, this snowy scenery is a sight to behold.
4. Winter Sports Galore
Embrace Winter Activities
Winter enthusiasts can indulge in a wide range of activities, from skiing and snowboarding to dog sledding and ice fishing. Norway's pristine environment provides the perfect backdrop for these adventures.
5. Cozy Cabins and Hygge
The Art of Hygge
Norwegians have mastered the art of "hygge," which essentially means creating a cozy and contented atmosphere. Winter is the perfect time to experience this as you snuggle up in warm cabins, sip hot cocoa by the fire, and enjoy the tranquility of the snowy outdoors.
6. Unique Sami Culture
Meet the Indigenous Sami People
Visiting Norway in the winter allows you to immerse yourself in the unique Sami culture. Attend Sami festivals, try traditional foods like reindeer stew, and learn about their ancient way of life.
7. Frozen Waterfalls and Ice Caves
Nature's Ice Sculptures
Winter in Norway unveils frozen waterfalls and ice caves that are nothing short of natural wonders. Explore these icy formations for a truly surreal experience.
8. Pristine Skiing Destinations
World-Class Ski Resorts
Norway boasts world-class ski resorts like Hemsedal, Trysil, and Geilo. Whether you're a seasoned skier or a beginner, these destinations offer fantastic slopes and stunning mountain vistas.
9. Christmas Markets and Festivities
A Nordic Christmas
If you visit Norway in December, you'll be greeted by charming Christmas markets, festive decorations, and a warm holiday spirit. Experience the magic of a Nordic Christmas in Norway's cities and villages.
Conclusion
Visiting Norway in the winter offers a unique and enchanting experience that's quite different from the summer season. From witnessing the Northern Lights to indulging in winter sports and embracing the cozy cabin culture, Norway in the winter is a dreamy escape for those seeking adventure and natural beauty. So, pack your warmest clothes, and let Norway's winter magic captivate your heart.
Top 5 Hikes Fjord Norway
Norway's Fjord region is renowned for its dramatic landscapes, where deep, glacier-carved fjords meet towering mountains and lush valleys. For outdoor enthusiasts and hikers, Fjord Norway offers some of the most breathtaking and challenging trails in the world. In this guide, we will explore the top five hikes in Fjord Norway, each offering a unique and awe-inspiring experience.
1. Trolltunga (The Troll's Tongue)
What Is It?
Trolltunga is one of the most iconic and photographed rock formations in Norway. It's a thin, flat rock that juts out horizontally over a 700-meter (2,300-foot) drop above Lake Ringedalsvatnet. The hike to Trolltunga is a challenging but immensely rewarding journey.
Highlights:
Spectacular View: Once you reach Trolltunga, you'll be rewarded with a jaw-dropping view of the fjord landscape below.
Photo Opportunities: The "tongue" provides an excellent backdrop for unforgettable photos.
Challenging Hike: The trail is approximately 23 kilometers (14 miles) long and requires stamina and proper hiking gear.
Season: Best hiked between June and September.
2. Preikestolen (Pulpit Rock)
What Is It?
Preikestolen, also known as Pulpit Rock, is a flat plateau that hangs 604 meters (1,982 feet) above the Lysefjord. The hike to Preikestolen is one of the most popular in Norway and offers a relatively easier trek compared to Trolltunga.
Highlights:
Iconic Overlook: The flat plateau provides a stunning viewpoint over the Lysefjord.
Well-Maintained Trail: The trail is well-marked and well-maintained, making it accessible for a wide range of hikers.
Family-Friendly: While challenging, it's suitable for families with older children.
Season: Best hiked between May and October.
3. Kjeragbolten (Kjerag Boulder)
What Is It?
Kjeragbolten is a massive boulder wedged in the crevice of a mountain's edge, suspended 984 meters (3,228 feet) above the Lysefjord. The hike to Kjeragbolten is known for its steep climbs and dramatic views.
Highlights:
Adrenaline Rush: Standing on the boulder is not for the faint of heart, but it offers an unparalleled adrenaline rush.
Challenging Terrain: The hike is physically demanding, with steep inclines and rocky terrain.
Photographer's Dream: Capture breathtaking photos with the boulder as your daring backdrop.
Season: Best hiked between June and September.
4. Nigardsbreen Glacier Hike
What Is It?
Nigardsbreen is one of the most accessible glaciers in Norway, located near the village of Gaupne. This glacier hike offers a unique opportunity to explore the icy wilderness of the Fjord region.
Highlights:
Glacial Exploration: Traverse the glacier's surface with the help of experienced guides.
Ice Caves: Explore stunning ice caves and tunnels within the glacier.
Educational: Learn about glaciology and the effects of climate change on glaciers.
Season: Best visited between May and September.
5. Bergen's Seven Mountains Hike
What Is It?
Bergen, known as the "Gateway to the Fjords," is surrounded by seven mountains. While not as extreme as some of the previous hikes, this collection of trails offers fantastic views of the city, fjords, and surrounding islands.
Highlights:
Urban Hiking: Enjoy the convenience of starting your hike from the city center.
Panoramic Views: Each of the seven mountains offers a different perspective of Bergen and its stunning surroundings.
Variety of Trails: Choose from a range of trails suitable for various fitness levels.
Season: Can be hiked year-round, but summer and early autumn offer the best weather.
In conclusion, Fjord Norway is a paradise for hikers, offering a diverse range of trails that cater to different levels of experience and adventure. Whether you seek jaw-dropping viewpoints, heart-pounding challenges, or glacial exploration, Fjord Norway has it all. Just remember to check the weather conditions, bring appropriate gear, and prepare for a hike of a lifetime amidst some of the world's most awe-inspiring natural wonders.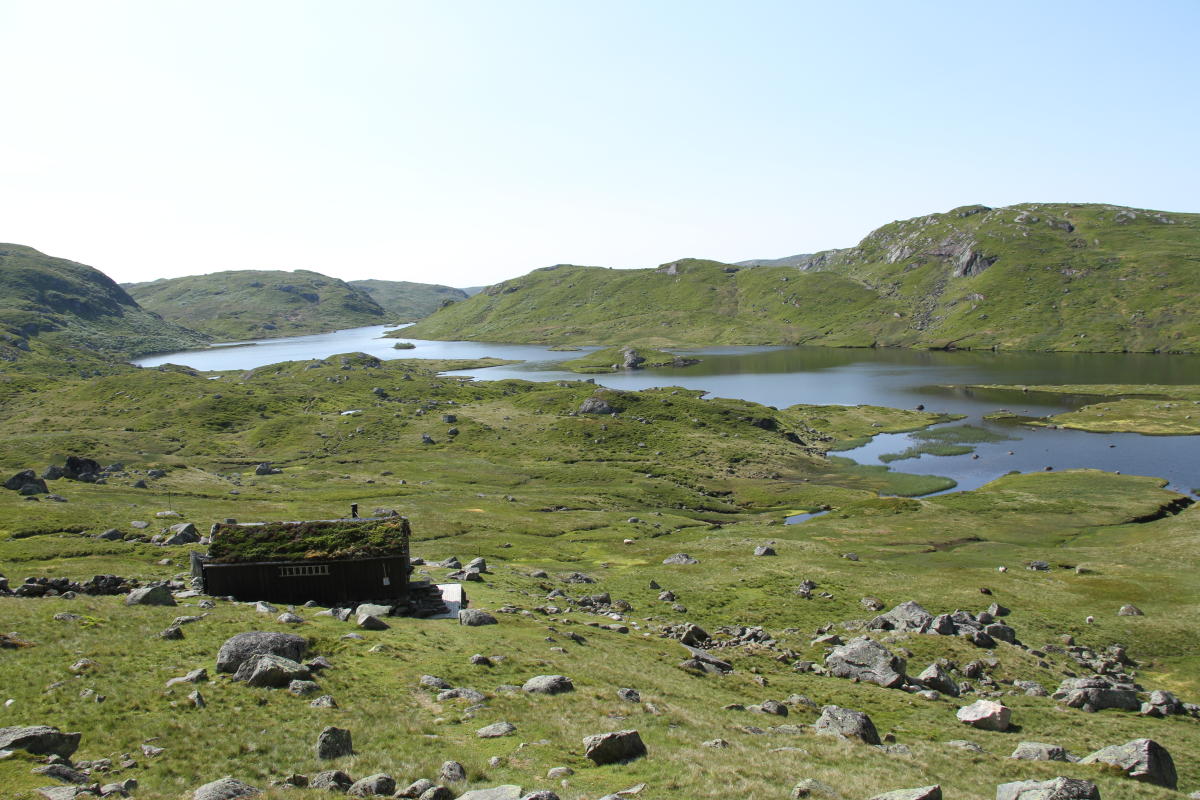 Hiking In Southern Norway Official Travel Guide To Norway
Norway In March A Budget Break Migrating Miss
Lofoten Winter Hiking Guide 68 North
Norway in March: A Budget Break with Migrating Miss
If you've ever dreamed of visiting Norway but thought it might be too expensive, March could be the perfect time to make that dream a reality. In this guide, inspired by the travel blog "Migrating Miss," we'll explore how you can enjoy a budget-friendly trip to Norway in March while savoring the beauty and culture of this Scandinavian gem.
Exploring Norway on a Budget
Why March?
March is considered the shoulder season in Norway, meaning it falls between the peak tourist season and the quieter, colder months. This timing offers several advantages for budget travelers:
Lower Prices: Accommodation and flights tend to be more affordable in March compared to the summer months.
Fewer Crowds: You can explore Norway's attractions with fewer tourists, allowing for a more relaxed and authentic experience.
Winter Activities: March still offers opportunities for winter activities like skiing, dog sledding, and seeing the Northern Lights in some regions.
Accommodation Choices
Accommodation is a significant part of your travel budget, but there are ways to keep costs down:
Hostels and Guesthouses
Consider staying in hostels or guesthouses, which often offer budget-friendly options and a chance to meet fellow travelers.
Airbnb and Vacation Rentals
Booking an Airbnb or vacation rental can be cost-effective, especially if you're traveling with a group and can split the costs.
Camping
If you're an outdoor enthusiast, Norway's liberal camping laws allow you to camp in most open areas for free. Just be sure to follow Leave No Trace principles.
Exploring the Outdoors
Norway's natural beauty is its biggest attraction, and exploring the outdoors is often free or inexpensive:
Hiking
March is an excellent time for winter hikes in Norway. Explore national parks, fjords, and mountains on marked trails.
Northern Lights
If you're in Northern Norway, don't miss the chance to see the Northern Lights. Consider taking a guided tour for the best experience.
Local Cuisine
Dining out can be costly in Norway, but there are ways to enjoy local cuisine without breaking the bank:
Food Markets
Visit local food markets to sample traditional Norwegian dishes and snacks at lower prices.
Self-Catering
If you have access to a kitchen in your accommodation, consider buying groceries and preparing your meals.
Transportation
Getting around Norway can be expensive, but you can optimize your transportation budget:
Public Transport
Use public transportation like buses and trains, which are efficient and can be more economical than renting a car.
Bergen Card and Oslo Pass
In cities like Bergen and Oslo, consider purchasing city cards that offer free or discounted entry to attractions and public transport.
Experiencing Norway's Culture
Local Events
Norway offers cultural events that can be enjoyed on a budget:
Sami Week
In Tromsø, Sami Week in March celebrates the culture of the indigenous Sami people with concerts, exhibitions, and traditional performances.
Northern Norway Film Festival
If you're a film enthusiast, the Northern Norway Film Festival in Tromsø showcases international and local films.
Free Attractions
Discover Norway's history and culture without spending a dime:
Museums and Galleries
Many museums in Norway offer free admission on specific days or during certain hours.
Vigeland Park
Visit Oslo's Vigeland Park, where you can admire over 200 sculptures by renowned artist Gustav Vigeland—all for free.
Embracing the Norwegian Winter
Dressing for the Weather
Norwegian winters can be cold, so it's essential to pack appropriately:
Layering
Dress in layers to stay warm, and don't forget a waterproof and windproof outer layer.
Winter Accessories
Invest in warm gloves, a hat, and a good pair of insulated boots to keep cozy during your adventures.
Conclusion
Visiting Norway in March doesn't have to drain your wallet. With the right planning and choices, you can enjoy a budget-friendly trip while savoring the unique charm and natural beauty of this Scandinavian wonder. So, follow the tips from "Migrating Miss" and embark on your Norwegian adventure without breaking the bank.
Ultimate Hiking Guide To Norway S Stunning Trolltunga Troll S
11 Things You Should Know About Traveling To Norway In The Winter
Lofoten Winter Hiking Guide 68 North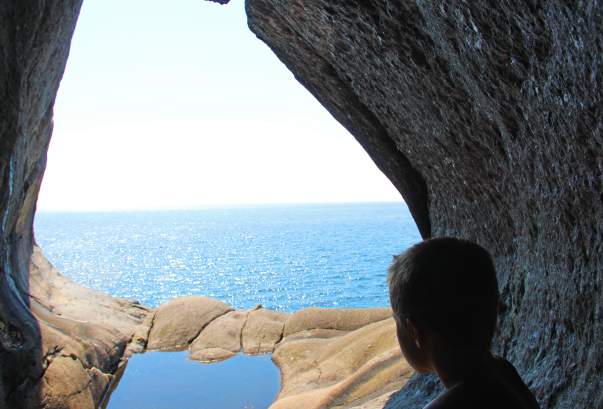 Hiking In Southern Norway Official Travel Guide To Norway