Appropriate First Aid and Emergency Action Can Save One's Life
First aid is the immediate care given to a person who has been injured or is in distress. The purpose of first aid is to provide initial support and treatment until more advanced medical help arrives. Emergency action is the urgent, quick response that is taken in response to an emergency situation. This may involve calling for emergency medical help, providing basic first aid, or taking other measures to help ensure the safety of the person in distress and those around them. In general, the goal of first aid and emergency action is to provide immediate support and care to help stabilize a person's condition and prevent further harm or injury.
Appropriate First Aid and Emergency Action Can Save One's Life, You may have seen a victim lying in the middle of the road after being hit by a vehicle surrounded by people. One person was calling for an ambulance while another person was trying to haul the body to the side of the road. It turned out that after being treated by medical personnel in the ambulance, it was found that there was a lot of damage or fractures that occurred to the victim's body due to mishandling by people who lifted his body to the side of the road.
Mishandling in this case can also be fatal to the death of the victim. For this reason, we need to learn everything related to first aid and emergency action so that we don't give the wrong treatment. What we learn can also be applied when an accident occurs at home, at work, or in other public places.
Basic First Aid
Unconsciousness is the most common sudden event. Fainting can occur because someone has a heart attack or is nearly drowned. Conditions like this often affect elderly people, people who work too hard, and children with certain health conditions. If there is someone who has fainted or is unconscious near you, then you can do first aid and emergency action with the simple basic principles, called ABC.
Awake. You should try to wake the person up by tapping his cheeks or accessible body parts such as hands and feet. If the person doesn't respond then you should call 911.
Breathing. Feel the breath through the nostrils. If the breath feels heavy, emits heat, or is not breathing at all, then you must immediately provide an airway through CPR and followed by checking the pulse. When his heart shows signs of stopping, then you should do chest compressions immediately. This action is performed by placing your two hands in the center of his chest and pressing down hard and fast. You should let the chest rise naturally again between compressions. Continue chest compressions until professional help arrives. If help doesn't come then you can move on to the third stage.
Continue Care. While waiting for help to arrive, usually the victim's condition becomes increasingly critical. So you need to communicate with the 911 officer in the ambulance. Follow the officer's instructions until the ambulance arrives at the scene.
Serious Choking Incident
From now on you should assume that choking is a serious event. Although you just choke on a small piece of walnut. This is a condition in which your windpipe is blocked by something, be it food or other objects. Choking can be fatal to unconsciousness to death. It is fitting for the people around the choking victim to help him until he can breathe freely again.
You know when choking is happening when you feel something stuck in your throat, you will immediately hold your neck, then gasp for breath, and your face turns blue until you are overwhelmed in self-control.
The type of first aid and emergency action that you can do for someone who is choking is the Heimlich Maneuver. This stomach urge to expel objects that are blocking the throat is often depicted in films or viral video clips on the social media. You can use this method through the following steps:
You have to stand behind the person who is choking and try to lean his body slightly forward.
Put your hands on his waist.
Clench one of your hands and place it between the navel and ribs.
Then hold the hand that is clenched earlier with your other hand.
Start pulling your fist back fully and continue up just below the ribs 5 times the push quickly.
Repeat point 5 until the victim coughs.
First Air for Fractures
Fractures can occur anywhere. When you are exercising, when you are crossing the street, or when you are walking and hitting a power pole. All you have to do to help someone with a broken bone is pay attention to his condition. Do not try to realign the bones as this could make the injury worse.
You should call 911 if the victim's condition is serious enough to bleed, doesn't respond to your words or touch, and looks in great pain. You can also help him in the following ways:
Take the pad as a support to keep the leg still. Then lift.
Take a cold compress and place it on the wound using a barrier between the ice and the skin.
Give him anti-inflammatory and pain medication. You can buy it at the nearest pharmacy.
I hope this article can be useful for many people.
Kids save lives why children should learn cpr july 10 2018.
First aid and emergency action
. It is not a substitute for effective training. Emergency first aid welcome to safety Ireland first response Irelands largest medical safety healthcare and pre hospital training and supply company. Learn how to protect your child inside the house and out what to do in an emergency how to stock a first aid kit.

Basic advice on first aid at work this leaflet contains basic advice on first aid for use in an emergency. Is an independent non profit corporation dedicated to providing emergency medical services ems non emergency ambulance. Keeping your child safe is your top priority.

The summit volunteer first aid squad Inc. Aootek upgraded first aid survival kit emergency kit earthquake survival kit trauma bag for car home work office boat camping hiking travel or adventures. According to the lancet more than 2000 people die each day in Europe and the united states due to.
Ideal for smaller workplaces that present few health and safety risks. Book your emergency first aid course online at st john ambulance. Action first aid is a proud national distributor for both Philips and cardiac science aid's.
Complete our free online cpr or first aid course and instantly order your personalized cpr or first aid certificate. Our cpr and first aid certification is issued in.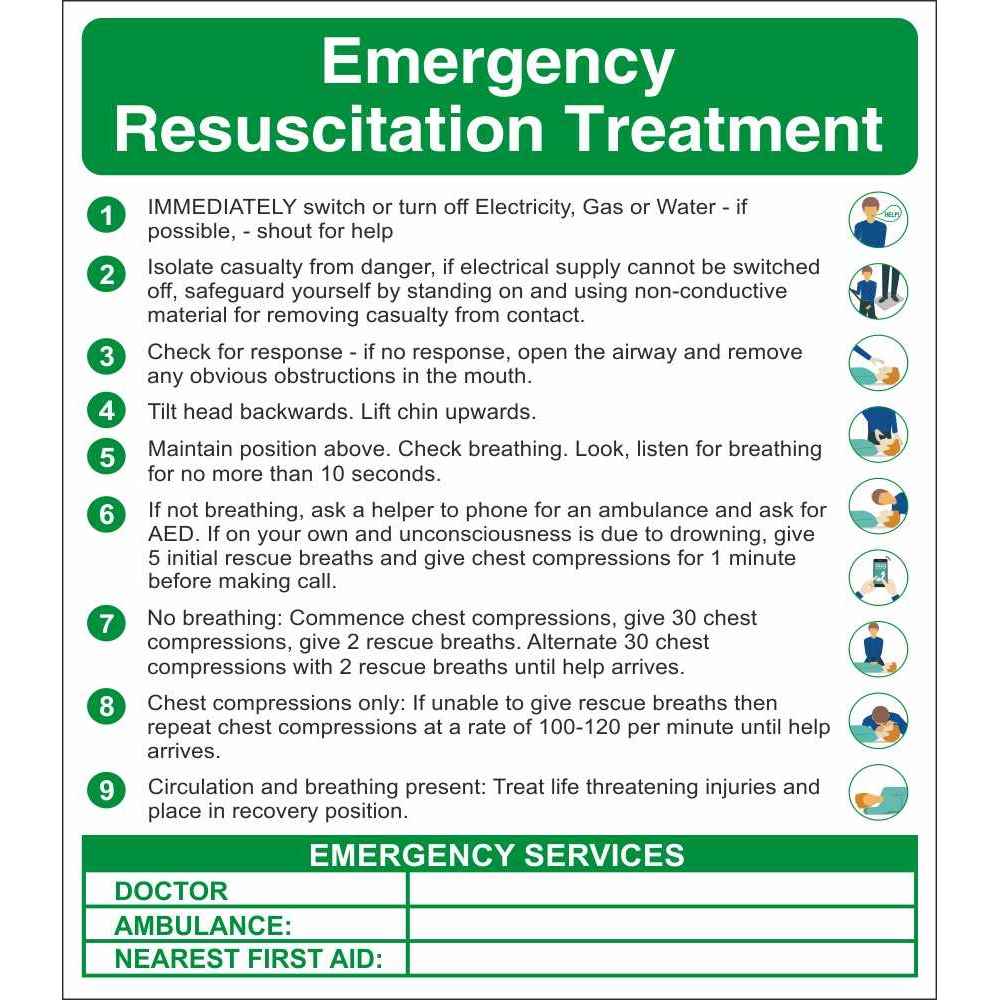 Emergency Resuscitation Treatment Signs First Aid Action Safety Signs
First Aid Slides
Basic First Aid Tips Google Search Board Pinterest First Aid
Prepper Girl U K
Preparing Your First Aid Kit For Your Gym Emergency And First Aid
First Aid Fact Sheets St John Sa
Amme Aerospace Construction And Workshop Technology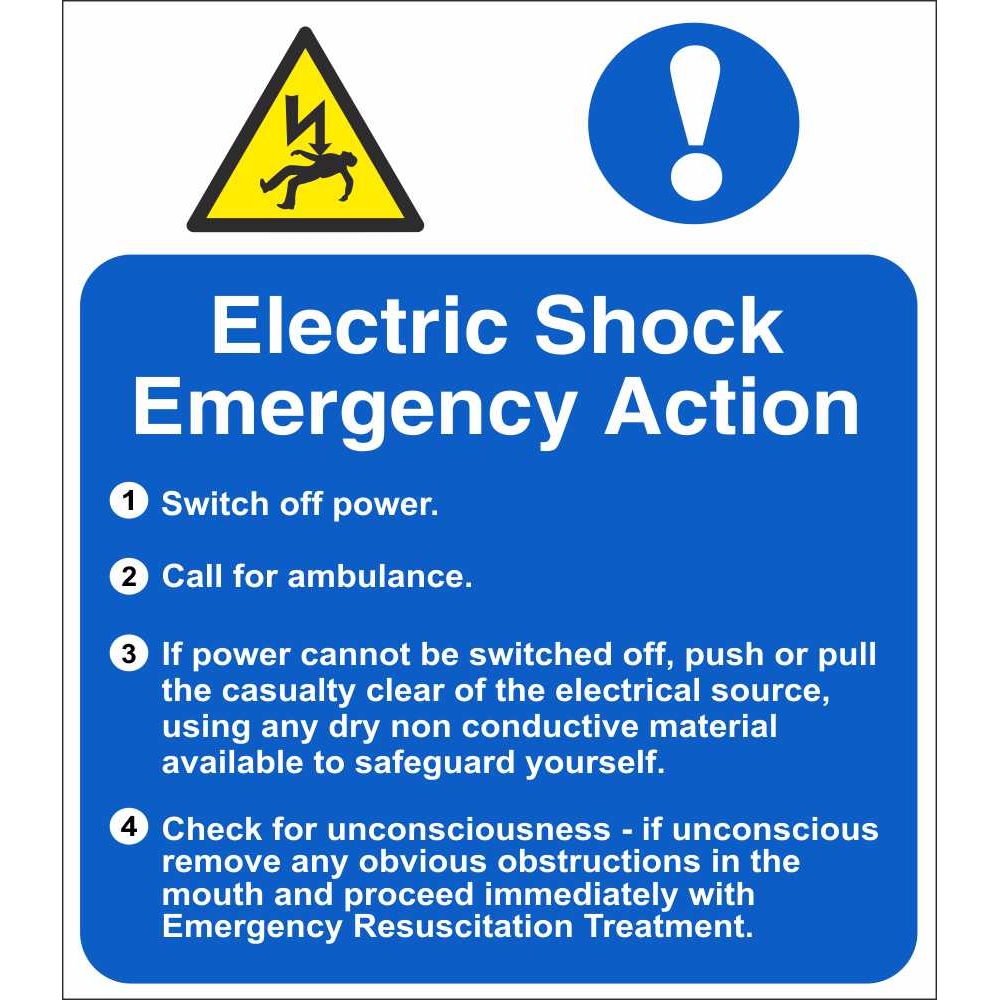 Electric Shock Emergency Action Signs First Aid Action Safety Signs
Preparing An Emergency Action Plan Eap
First Aid Emergency Flow Chart
Self Adhesive Vinyl Resuscitation And First Aid Poster Electric
Health And Safety In The Laboratory And Field 4 1 First Aid
First Aid Poster Download Free Workplace Resources Alsco First Aid
St John Ambulance Australia Qld News Media
First Aid Store Emergency Action Plan First Aid Store Com First
First Aid Manual Dk First Aid Amazon Co Uk John Ambulance
Osha Emergency Response Plan
Fun First Aid Training 99 Gold Coast Courses
Cpr First Aid And Training Procedure Emergency And Healthcare Stock
First Aid Information Action Sign Rigid Plastic From Aspli Safety
Asthma First Aid National Asthma Council Australia
First Aid Charts Allens Training
Lpt If You Have A Smartphone Make A Separate Album In Your Photos
Emergency Response Plan Training By Majed
Code Blue Medical Emergency First Aid Emergency Information La
First Voice Online Training Demo Page
Waterloo Emergency Procedures
Resuscitation And First Aid Posters Electric Shock Emergency
Industrial Signs Is2401rp Electric Shock First Aid Notice 280x420mm
Electric Shock First Aid Safety Poster
Special Considerations Form First Aid Emergency
First Aid What Are The Emergency Actions Principles A B C Ppt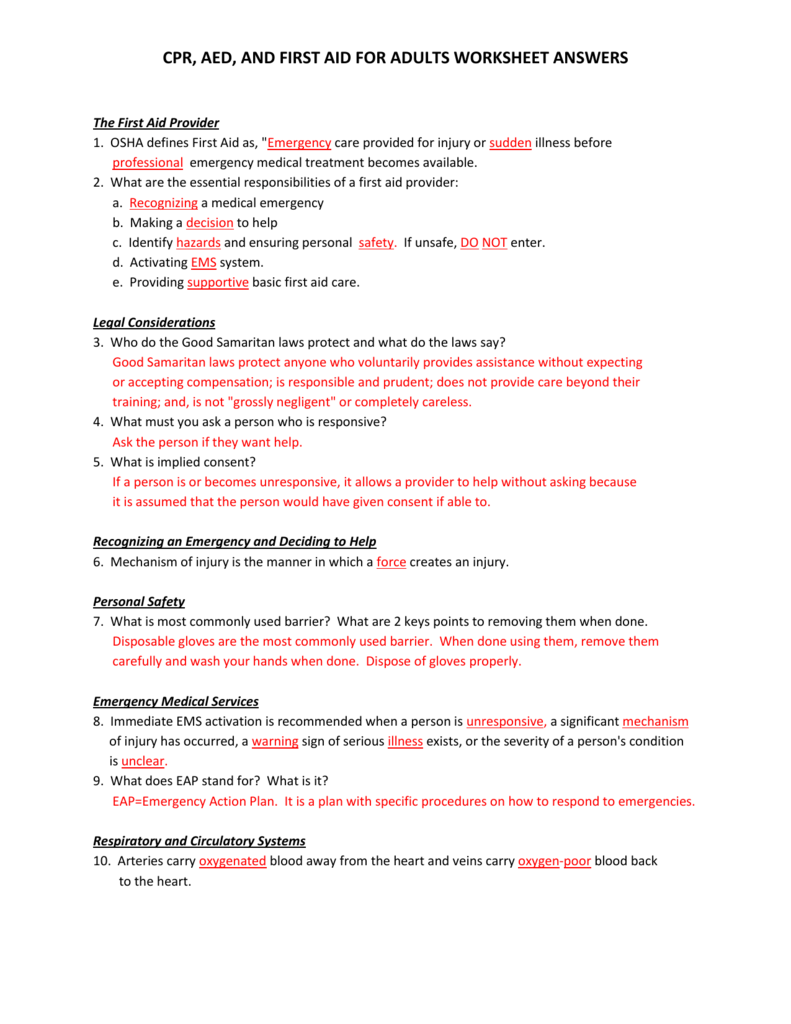 Cpr Aed And First Aid For Adults Worksheet Answers
Event First Aid Services Emergency Medical Response
Algee Action Plan For Providing Mental Health First Aid Mental
Outdoor First Aid Emergency Action 1 Day AAC First Aid Training
First Aid For Choking Safety Posters Pinterest First Aid
Safety First Aid And Emergency Procedures Part 1
Emergency First Aid Orientation Creating A Plan Issue Youth Programs
When creating a plan for emergency first aid in a youth program, there are several important factors to consider. First, it is important to have a clear understanding of the potential risks and hazards that may arise in the program. This may include activities such as field trips, sports events, or other activities that may present a risk of injury or illness. Once the potential risks have been identified, a plan can be developed to address these risks and provide appropriate emergency first aid support.
Some key components of a plan for emergency first aid in a youth program may include:
Designating specific individuals to be responsible for providing first aid and emergency support. These individuals should be trained in basic first aid and emergency response, and should have access to the necessary equipment and supplies.
Establishing clear protocols for responding to different types of emergencies, such as injuries, illnesses, or environmental hazards. These protocols should be communicated to all program participants, staff, and volunteers.
Identifying nearby locations where emergency medical care can be accessed, such as hospitals or urgent care centers.
Ensuring that appropriate first aid supplies and equipment are readily available and properly maintained. This may include items such as first aid kits, oxygen tanks, and defibrillators.
Conducting regular drills and training sessions to ensure that all program participants and staff are prepared to respond to emergency situations.
Overall, a well-designed emergency first aid plan can help to ensure that youth programs are prepared to respond to a wide range of potential emergencies, and can provide the necessary support and care to help keep participants safe and healthy.

Leaflet Psychological First Aid International Federation Of Red
Psychological first aid is a supportive, short-term intervention designed to help individuals who have been exposed to a traumatic event or crisis. The goal of psychological first aid is to provide immediate, practical support to help individuals cope with the immediate effects of the crisis, and to reduce the risk of longer-term psychological distress.
The International Federation of Red Cross and Red Crescent Societies (IFRC) has developed a leaflet on psychological first aid, which provides an overview of the principles and key steps involved in this intervention. The leaflet is intended to be used as a resource by Red Cross and Red Crescent volunteers and staff who are providing psychological first aid in the aftermath of a disaster or crisis.
The leaflet covers the following key topics:
The principles of psychological first aid, including the importance of providing support in a non-intrusive, non-judgmental manner.
The steps involved in providing psychological first aid, including assessing the needs and concerns of the individual, providing practical support and assistance, and providing emotional and psychological support.
Tips for providing psychological first aid in different settings, including in the immediate aftermath of a disaster, in a community setting, and in a health care facility.
The importance of self-care for providers of psychological first aid, and strategies for maintaining their own well-being.
Overall, the IFRC's leaflet on psychological first aid provides useful information and guidance for Red Cross and Red Crescent volunteers and staff who are providing this important intervention in the aftermath of a crisis or disaster.